Sharing a meal with loved ones is magical. Laughs and stories are shared, as warm memories are made before our eyes that will forever fill our hearts.
If you are hosting friends or family for the holidays, here are some festive ideas for decorating your holiday table. Happy Holidays!

Our ideas for your holiday table

For brunch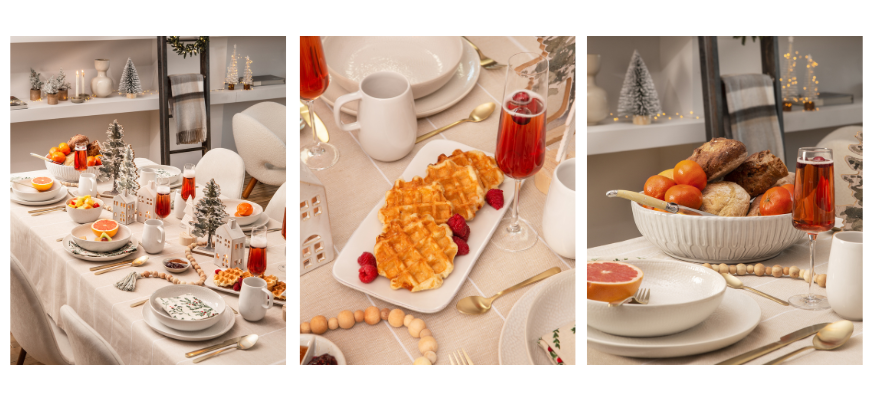 What a joy to entertain in the morning! The little ones play in the snow while the adults chat at the table over a steaming cup of coffee in a beautiful mug.
Did somebody say mimosas? Served in elegant flutes, they will taste even more delicious and are perfect for raising a glass in a toast. Enjoy, it's the holidays!

Traditional Christmas dinner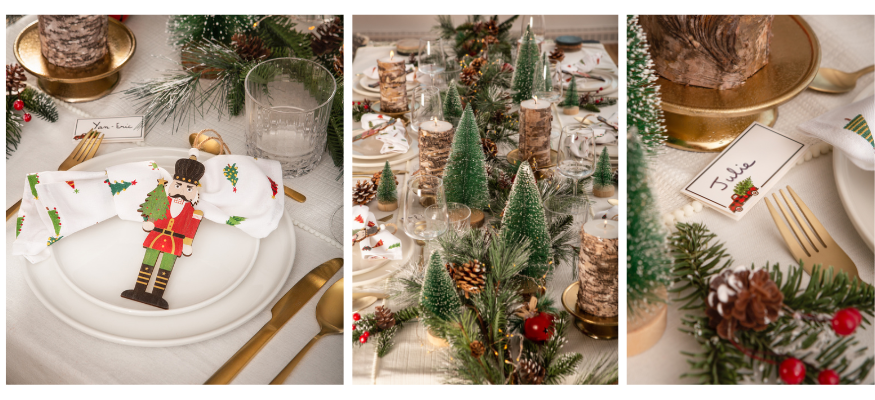 The classic Christmas dinner: a moment everyone eagerly awaits! When you're hosting, your table is always well-appointed, and you always choose accessories that add that touch of ambiance. With a carefully selected tablecloth and impeccable plates and glasses, your stunning table will give the end of the year the celebration it deserves!

Appetizers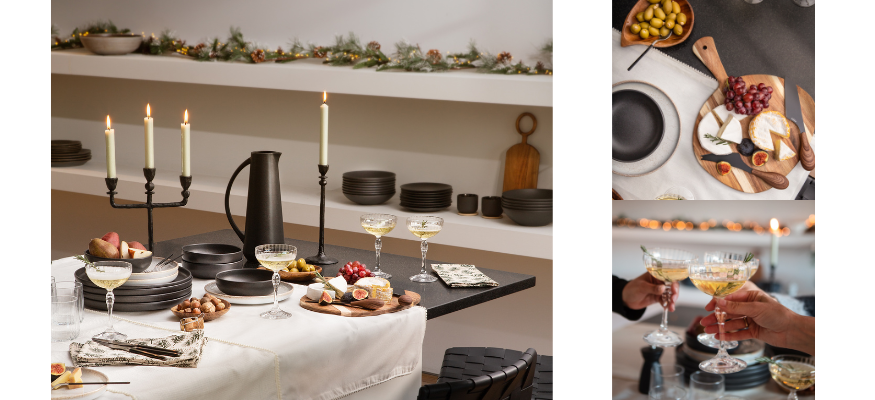 Want to spend more time with your guests? We love the tapas format! Arrange a variety of gourmet appetizers on stylish serving plates and wooden planks and, voila, dinner is served!
Psst! Don't be afraid to let your guests give you a hand in the kitchen or with serving. After all, it's the holidays for everyone!

We wish you a wonderful holiday season. Savour the present moment, look your guests in the eyes around your beautifully set holiday table and take the time to embrace your loved ones.

Happy Holidays from the Zone Maison team!