Just moved into your first apartment? Recently purchased your first home? Downsizing because the kids have left the nest? Whether you're on the lookout for affordable decor or want to breathe new life into your space without breaking the bank, we have what you need to get it done with ease!
To help inspire you, here are four ideas for decorating a room with a small budget.
Reading nook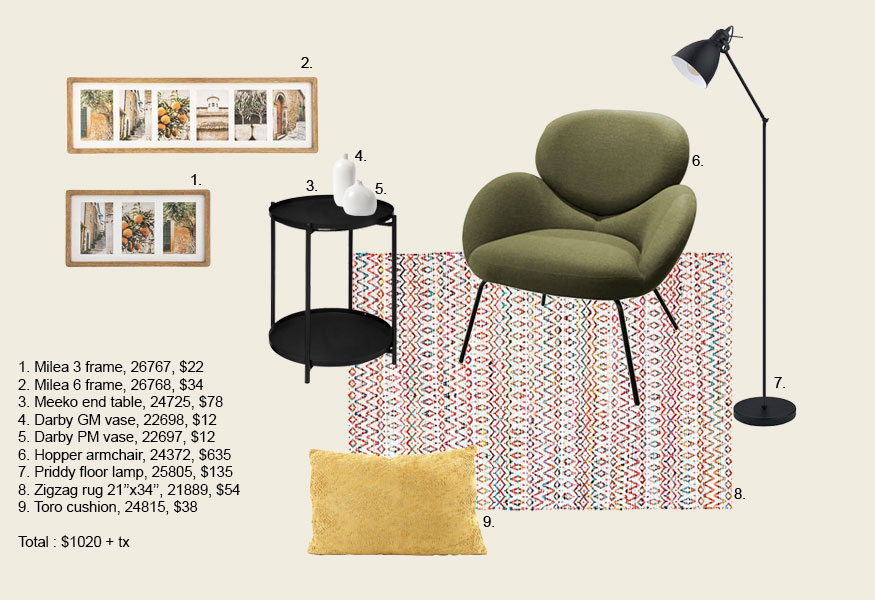 It's always nice to have a space for curling up with a good book. It's easy to assumethat the costs of creating a reading nook that fits your style can quickly add up.
However, there are tons of little tricks to achieve the look you want for less! Sometimes, the solution is as simple as having fun with textiles! A new cushion, cozy rug and beautiful throw will instantly elevate your decor.
Another way to update your space in a flash is with a colourful chair or stylish end table. Finally, trying out different home accents can completely change the tone of your room.
A few vases here, a new framed print or an accent lamp there, and you're set!
Bathroom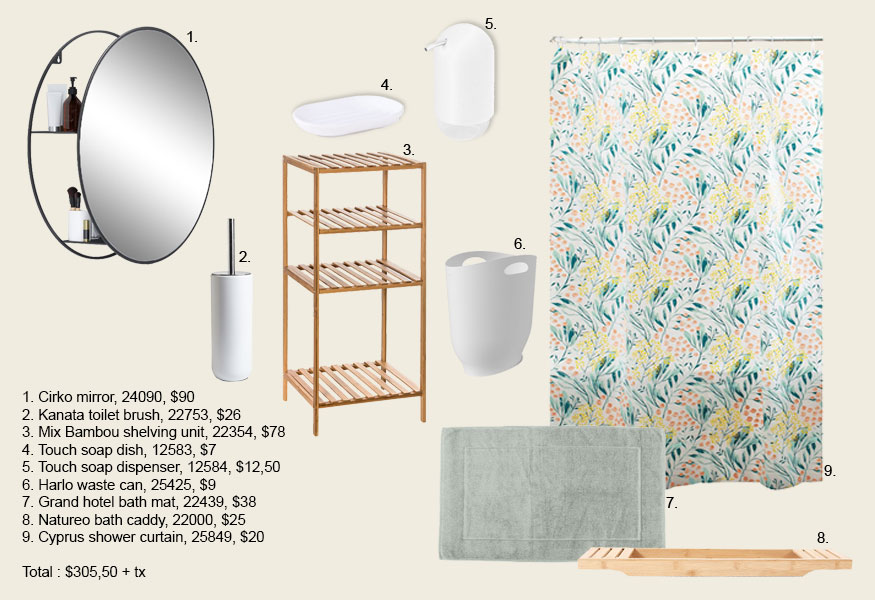 Renovating a bathroom can cost a pretty penny. So why not try to revamp your bathroom while saving yourself all that work? Yes, it's possible, and we have everything you will need for the task! First, adding shelves, a small shelving unit or even a bath caddy will instantly transform your decor, increase your storage space and give you a place to display new accents or cute little baskets.
Talk about practical and stylish!
Of course, another great way to refresh a bathroom is to change up your textiles. A colourful or bright white shower curtain and soft and cushy bath mat will steal the show at an affordable price. New practical and easy-to-clean accessories can also make all the difference in your decor. From mirrors and waste cans, to soap dispensers and trays, we have options for every style and budget.
Shop our affordable bathroom collections.
Dining room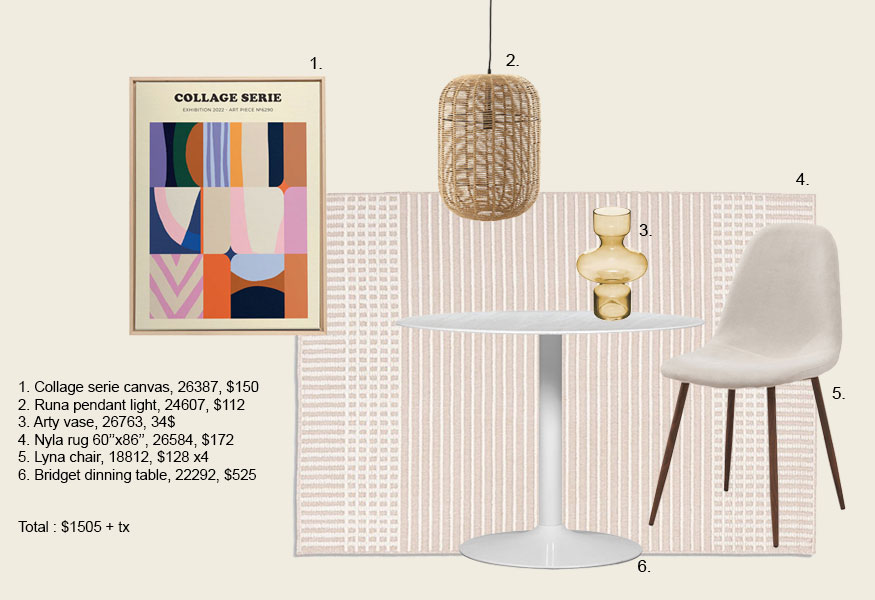 A dining room on a small budget? Impossible, you say? Not at all! By carefully choosing your furnishings, you can add warmth to your home while staying on budget.
A dining table, four chairs and a light fixture, plus a rug and wall decor, will give your space a new look without draining your bank account!

Balcony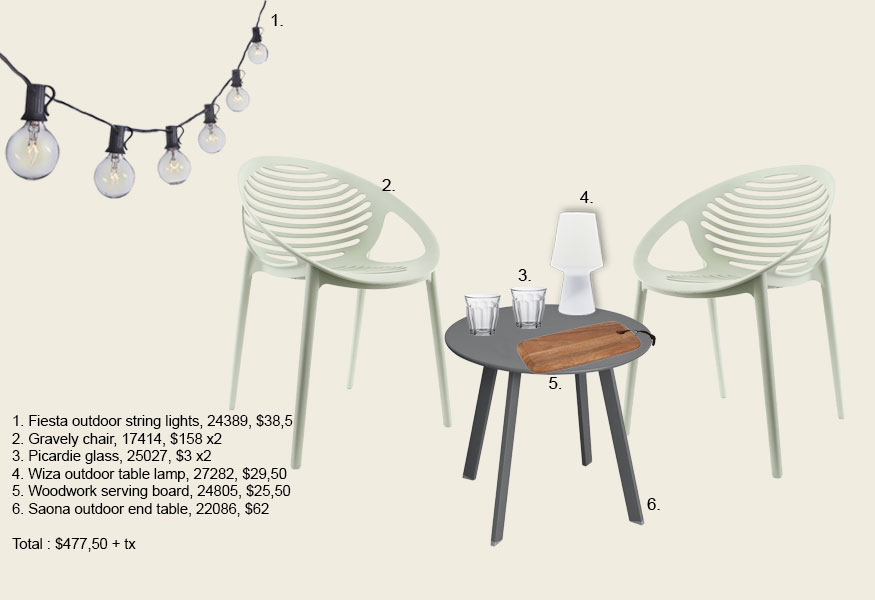 We all know how nice it is to enjoy the summer outdoors. And it's even better when you can sit back in a cheerful and colourful environment. But how to achieve that ambiance without spending an arm and a leg?
The Greensboro table for two proves that style doesn't have to come at a cost! With its low price tag and compact size, it will fit in perfectly on your balcony or porch. Pair it with some pretty outdoor cushions and strand lights for memorable summer evenings!

As is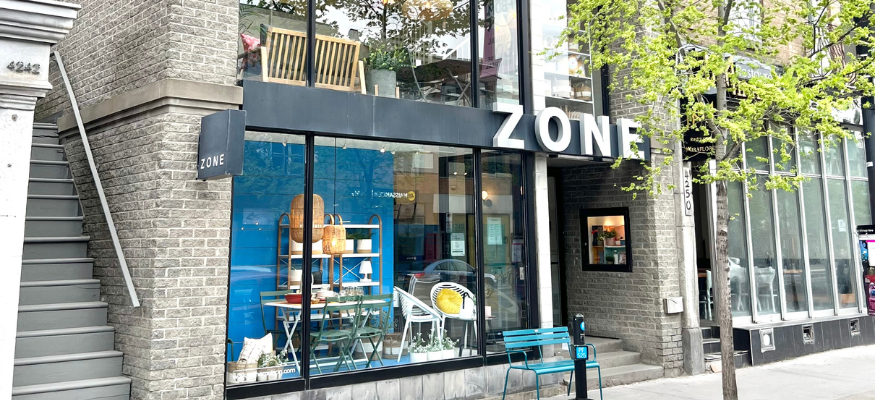 The "As Is" section on the top floor of our store located at 4246 rue St-Denis in Montreal is an excellent solution for finding lower-cost furniture, light fixtures and decor. The products, which are either the last of a collection or previous floor models, are updatedeach week—you can find some real gems!
See how easy it is to liven up your decor without going over budget? Adding a few decorative accessories, playing with colours and textiles or changing out a few pieces of furniture will transform your space!
Your turn to give it a try!