Optimizing space
An often small but always essential space, the bathroom is the place where optimizing space matters most! As a multi-purpose room, it needs to be practical without sacrificing aesthetics, not to mention pared down and calm to create a relaxing environment. In this blog post, we share our must-have accessories with you. Don't hesitate to reach out to our customer service team if you have a special request or questions about our bathroom products. We are always happy to guide you in your new projects.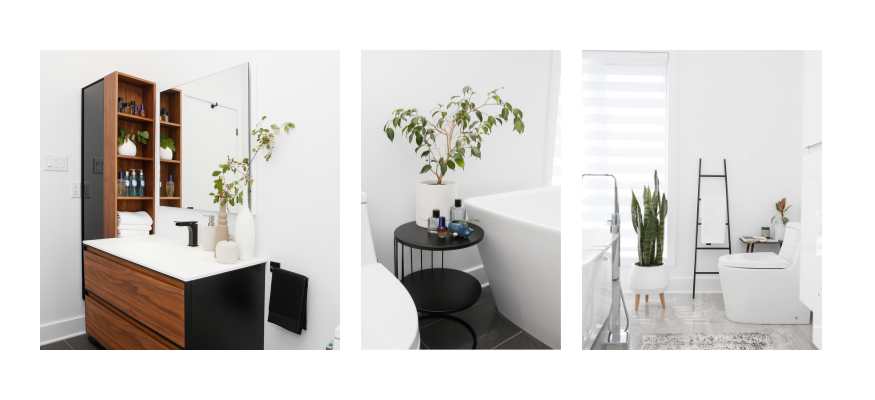 Small details, big impact!
This is particularly true of our range of bath mats. We have minimalist items to suit every taste. We'll start by showing you a few mats that are both beautiful and functional and will fit perfectly into your decor.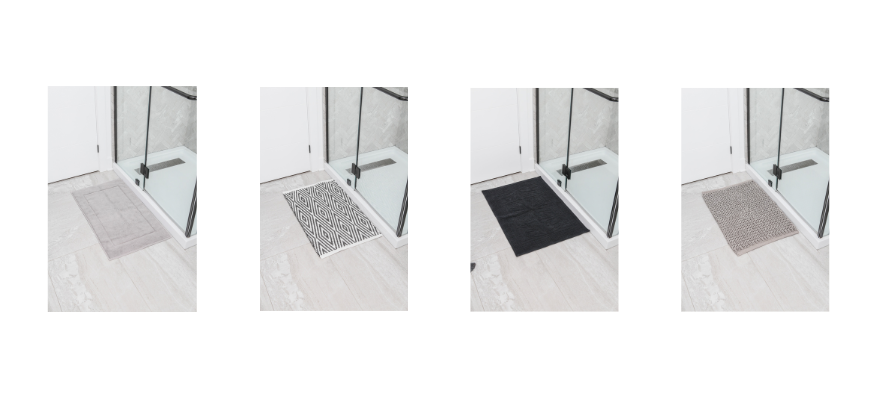 Refresh your bathroom for less
Simple, tidy, organized… the expectations for bathrooms are as big as the space can be small. Shop our ladders, hooks, toilet paper holders and shower curtains, we're happy to show you our wide selection of practical items you can add to your bathroom to increase your comfort every day. While style sometimes leads us to go for a minimalist look, there's no reason we can't choose an attractive waste can, soap dish, mirror and toilet brush.
Smart shower organization
Explore our wide range of practical and understated storage accessories to make your space more comfortable, functional and easy to clean. The simple and streamlined design of the Flex collection is ideal for instantly refreshing your bathroom's appearance. This collection of wall-storage accessories will help you free up space on your shower floor. These practical accessories come with suction cups to keep them in place, shower after shower.

Hardware collections
Add the finishing touch to your bathroom with our hardware collections: towel bars, toilet paper holders, and simple hooks and rings for your hand towels.

Bathroom collections
It's also important to choose countertop accessories that are both stylish and timeless. We spend more time in this small room than we might think, so it makes sense to choose accessories that are both eye-pleasing and easy to clean.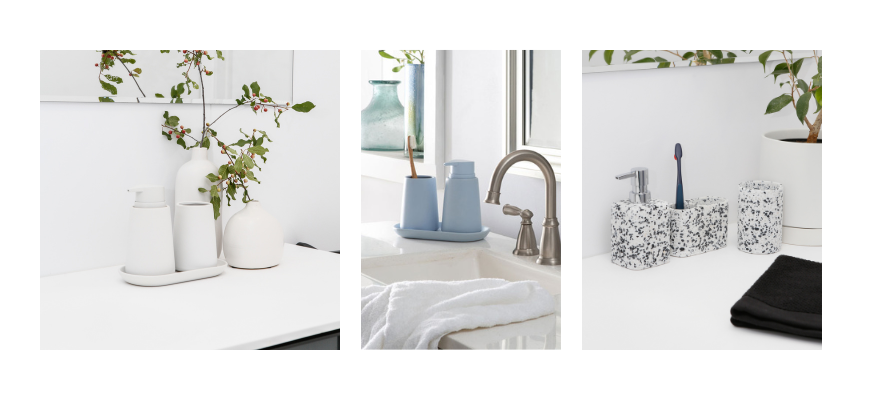 Dressing up the counters
One of the first places we want to decorate when we move into a new space is the bathroom, in order to make it our own. We clean it, change the shower curtain and bath mat, and dress it up with some beautiful accessories!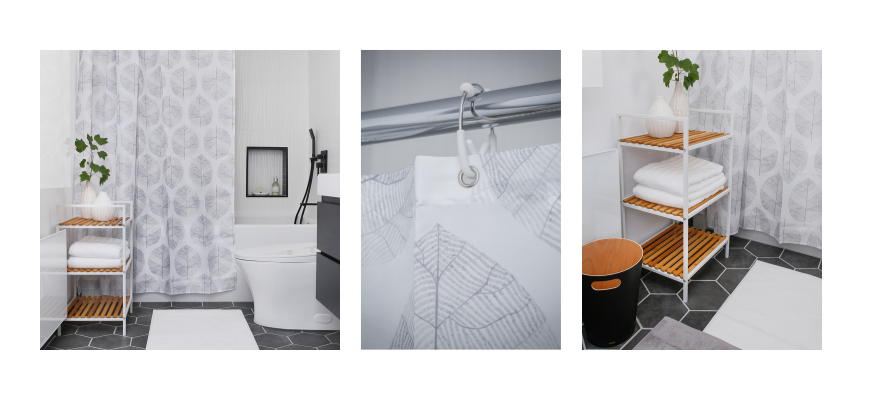 Let's talk rugs
We often use runners in the entryway, the kitchen or simply alongside a wall to make our space more comfortable. But have you ever thought of using a runner in your bathroom? We don't all have heated floors! So it can be nice, in winter and summer alike, to add a bit of warmth to the floor between the shower and toilet. Your feet will thank you for it!